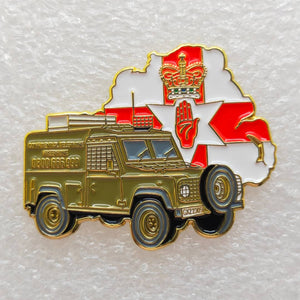 Operation Banner Land Rover Enamel Pin Badge

Operation Banner was the operational name for the British Armed Forces' operation in Northern Ireland from 1969 to 2007, as part of the Troubles.

It was the longest continuous deployment in British military history.
According to the Ministry of Defence, 1,441 serving members of the British Armed Forces died in Operation Banner.

28mm x 30mm

Butter Fly Clip

©ASA 2022