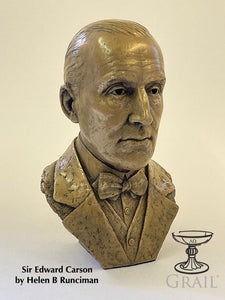 Limited Edition Sir Edward Carson Sculpture by Helen Runciman

These are cold cast, approximately 8 inches in height.
The sculpture comes with an authenticity certificate signed by the artist and they are also individually numbered.
Only 100 will be produced.

The sculptures are priced at £125.00 each.

Post and packing for UK is £14.95, please contact us for overseas rates.

©ASA
2023