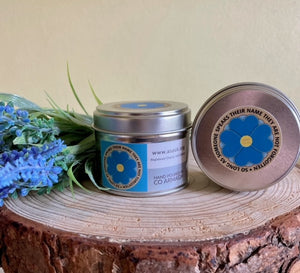 Empire Forget-Me-Not Scented Candle
Tiny forget-me-not flowers have a special meaning in the province of Newfoundland and Labrador, where they are often worn as symbols of remembrance on July 1st, just as many of us wear poppies for Remembrance Day on November 11.
Before joining Canada Newfoundlanders traditionally had Memorial Day on the 1st July each year. This date was chosen as a reminder of the hundreds of young soldiers, from the Royal Newfoundland Regiment, who died on the 1st July 1916 at Beaumont-Hamel.
Hand Poured Candle
Made in Northern Ireland
96 Gram
© ASA 2023